New Dev Release with the new E17!!

The rumors about Elive's death... are GREATLY exaggerated!
Elive is just Stayin' Alive... or Elive ;)
The Elive Team is proud to announce the release of development version
1.0.2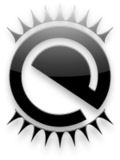 The big change is of course the switch to the greatly anticipated new version of
Enlightenment 17
. So users can now get themes/backgrounds/animated icons from get-e.org and other places.
There are also other changes "under the hood"!
Here is an excerpt from the changelog:
Audio: Multiple simultaneous sound sources
username: you can use the DOLLAR character '$' in your username or password without having any password recognition problem
amsn better configuration system
login sound changed (thanks to roxville)
some applications updated
possibility to install other Window Managers (KDE/Gnome, etc) and have them available in the login manager directly
possibility to install applications and have them show directly on the menus (.desktop featured)
boot from external devices (cdrom, usb, firewire, etc) we need testers of this feature!
e17 updated !

names of the dock's icons' appear on mouse-over
reboot/shutdown options directly from enlightenment 17
mouse accelerator configuration
shelves!
desktop (freedesktop standards) support
supports new animated backgrounds and new themes
Note that this is a DEVELOPMENT version, it is not ready for end-use and the menus are not customized! please see more info on
http://dev.elivecd.org/wiki/DevelRelease
, download the ISO on the
development section
Please download and help us test/refine what will be a REALLY awesome version of Elive and don't forget to give us feedback on the #elive-unstable channel!