Elive News

Thanatermesis proudly presents the Elive 1.7 development release!
Read more...

Save to:
Votes: 1244
Tags: None
Thanatermesis releases Elive 1.6 dev with some interesting new features!
Read more...

Save to:
Votes: 1296
Tags: None
The Elive Team is proud to announce the new development version 1.5 with big and important changes:
Big changes on Elive
Warning: This is a
very experimental
Elive iso. The boot system is
entirely rewritten
, working but not finished. A lot of auto-detection/configuration parts are not implemented yet. This version is
not ready
to be installed, this is a release for testers and collaborators who want to discuss it at the
Elive Testers Group
Debian Testing: Ever wanted more updated packages on Elive? ok, we switch to "Lenny" that has A LOT of packages (all?) are updated! We can't describe them all here, if you want more information about this switch, have a look at the actual ideas on this temporary page


Elive installer: When you select a partition to install Elive on, and it already has a version of Linux on it (ANY version, and you want to replace it), and it uses a separate /home partition, there's an option to 'migrate' this system. This means that basic configurations and all the users with the files are transferred to your new Elive installation. Note: This feature is working but not fully implemented, we need testers, especially with ubuntu systems.


More special hotkeys for special laptops working by default (we need testers!).


Firefox: Nice feature that show thumbnails of the sites in your search results of google!


A more integrated system of translations in Elive. Anybody is VERY welcome to be a translator, you just need to send a email to with a username and a password to use, Thank you for helping us with Elive and have it translated into your native language! :)
Note that this is a DEVELOPMENT version, and especially that it is not ready for daily use.
Read more...

Save to:
Votes: 1249
Tags: None
Happy New Year 2008!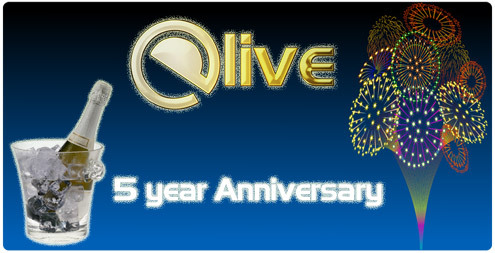 and Happy Birthday Elive!
Contents:
Happy New 2008 and Elive Plans
Happy Birthday Elive
Elive Shop
Read more...

Save to:
Votes: 1179
Tags: None
The Elive Team is proud to announce the release of development version 1.2.3
Seasons Greetings to all Elive users! The Elive Team is happy to announce the release of a new development version:
This version of Elive includes even more stability and usability of the livecd mode, especially when you install applications or do a lot of stuff on it
we have also switched to a newer 2.6.23.9 kernel while we wait the final release of 2.6.24 that Elive is going to use.
The installer includes many useful and innovative new features that permit you to convert any Linux OS to a Elive system. If you have another linux installation on the partition where you want to install Elive, Elive automates the process by saving all your users, files, passwords, and minor system configurations. Note that this feature at the moment only works on systems that use a separate /home partition.
Note that this is a DEVELOPMENT version, and specially that serie it is not ready for a end-use, on one hand the menus are not customized! but on the other hand remember that the E17 is updated
to day from the CVS
. Download the ISO o the
development section
Please give us a feedback on the #elive-unstable channel! that we can made a better Elive and with faster releases!
Read more...

Save to:
Votes: 1265
Tags: None
Thanatermesis Is proud to announce the first development release with updated version of Enlightenment 17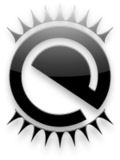 Read more...

Save to:
Votes: 1443
Tags: None
Do you want to see a CD of Elive in your favorite Magazine ?
About the new versions of Elive:


I'm working on the new development version of Elive that includes the latest e17, that has a lot of features, a lot more user friendly, faster, lighter, compatible with .desktop files, you can also install other Window Managers and choose them on the login screen. I want to say that if it's needed I'll put a lot more work into this, the results looks pretty good so far.





About the CDs of Elive in the reviews


Like in Linux Format Magazine #92 that has included a nice version of Elive on the DVD, we want to offer more versions of Elive in any kind of Linux Review, but for that, we need a list of reviews that we can send CD proposals to.

If you'd like to see a CD of Elive in your favorite Linux review-including the latest features, send us a email to with the name of your favorite review (you can include a list of reviews too) and its contact email, don't forget to state the country the review is in, so we can know what reviews exists in other countries.

We offer 3 FREE DOWLOAD codes of Elive Gem (stable) for every contact of magazine that includes the name and the contact email that we receive, that you can download Elive freely or give it to your friends!







Read more...

Save to:
Votes: 1270
Tags: None
Contents:
Read more...

Save to:
Votes: 1644
Tags: None
Showing
49
-
56
of
58
Articles
< Previous
1
2
3
4
5
6
7
8
Next >
Archives